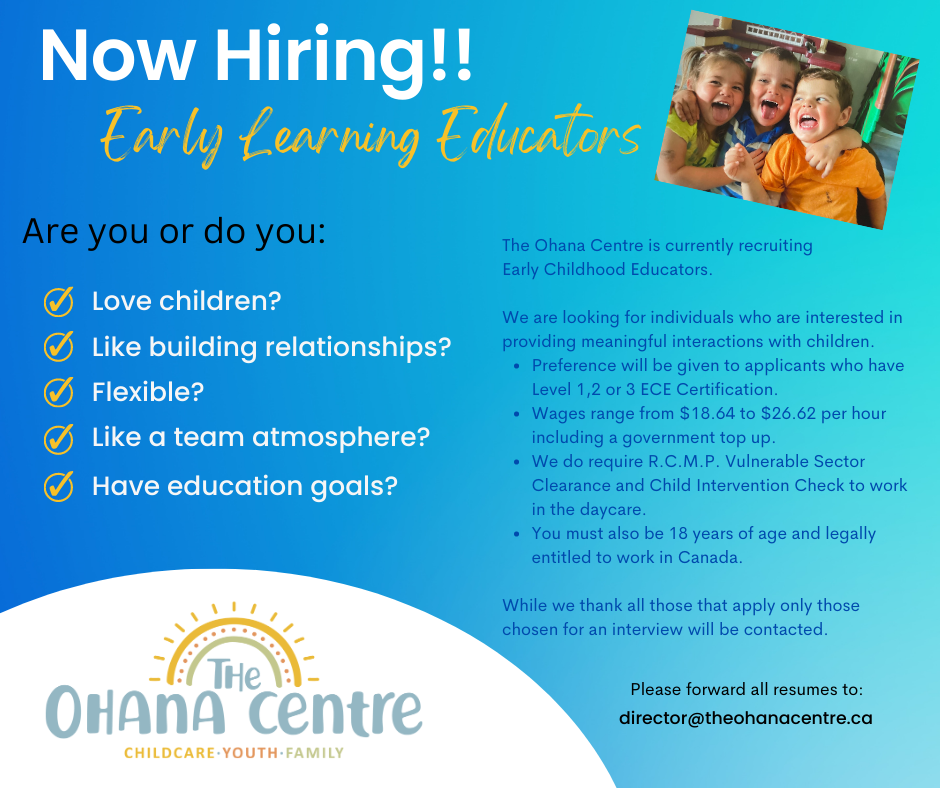 The Ohana Centre in Bonnyville is now hiring Early Childhood Educators!
If you love children, building relationships, a team atmosphere, and if you're flexible and have education goals, please apply!
Preference to applicants with Level 1, 2, or 3 ECE Certification.
Wages: $18.64 – $26.62 per hour including a government top-up.
Must be able to pass a RCMP Vulnerable Sector Check and Child Intervention Check.
Must be at least 18 years old and legally entitled to work in Canada.
Please forward your resume to [email protected] .